You are currently browsing the monthly archive for May 2013.
I go through phases of reading lots of news and then less of it. I find that when I do, I post about it or talk about it and in turn it makes other people angry and can lead to conflicts of opinion over what are almost trivial, distant facts that I have zero input or control over. This article puts a constructive perspective on why reading less news can make you happier
Orwellwasright's Weblog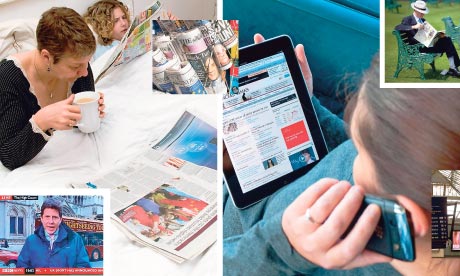 "News is bad for your health. It leads to fear and aggression, and hinders your creativity and ability to think deeply. The solution? Stop consuming it altogether." I'd say it can lead to fear and depression, rather than aggression, but on the whole there are some interesting points in this article from Rolf Dobelli writing in The Guardian. In my opinion it's all about striking a balance between keeping informed whilst being creative – clearly, watching Fox News day in day out is going to send anyone batshit loopy, but on the other hand, ignorance probably isn't bliss.
In the past few decades, the fortunate among us have recognised the hazards of living with an overabundance of food (obesity, diabetes) and have started to change our diets. But most of us do not yet understand that news is to the mind what sugar is to the body. News is…
View original post 1,409 more words